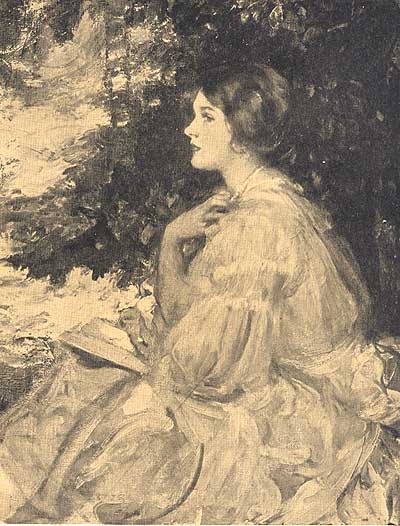 I've been doing fairly well with the schedule that I planned out for myself during the Christmas holidays...except that I never can seem to catch up on my sleep. I actually completed the several small monthly writing goals that I set for myself, plus a little side project which you may have seen already. So I suppose January may be deemed a success.
- Writing -
Wanderlust Creek and Other Stories has been packaged into its print and ebook files, and awaits only its cover art and a final proofread. That means I'm free to get back to work on One of Ours again, which I began doing on Tuesday. The part I worked on before Christmas was mostly composed of existing scenes overhauled and patched together with a few new bits—now I'm about to launch into a section that will need more intensive rewriting and rearranging. I saw a quote on Twitter the other day by author Terry Pratchett: "The first draft is just you telling yourself the story." That's quite how I feel about One of Ours at the moment. I need to be certain what the whole story is myself before I can begin making it presentable to readers.
- Reading -
A couple of months ago I subscribed to Open Road's Early Bird Books newsletter (also a tip picked up on Twitter), having heard that it often contained interesting older backlist titles. Just before the holidays I saw a mystery in one issue that looked good: Postmark Murder by Mignon G. Eberhart. I read the sample and liked it, and at a one-day bargain price of a couple dollars it was too good to resist. I got around to reading it the other night, and it was no help to the sleep problem: I stayed up till ten o'clock to finish it. This was the first book by Eberhart I've read, though I've heard her mysteries praised before, and I definitely liked it enough to want to seek out more!
- Listening -
Searching music downloads at Amazon for something else, I stumbled across the soundtrack to Victory at Sea, composed by Richard Rodgers and arranged by Robert Russell Bennett. I'd always been vaguely aware that Rodgers had scored a documentary on the Navy in WWII, and had later re-used one of the melodies from it for the song "No Other Love," but somehow I'd never heard any of it. Now I'm wondering whyever not. I've been downloading the tracks from Freegal as speedily as the three-a-week limit allows, listening to it and loving it. My favorite tracks are "Hard Work and Horseplay," "Song of the High Seas," "Mare Nostrum," "Theme of the Fast Carriers," and, of course, "Beneath the Southern Cross," which is so gorgeous in its original form that it's easy to see why Rodgers re-used it. (And this score is also the perfect soundtrack to a WWII novel that I have been valiantly refraining from beginning to research till I've fulfilled other commitments...)
So how's your January been going?