Today I'm linking up with Top Ten Tuesday, a weekly blog event hosted by The Broke and the Bookish, for my annual list of ten best books read during the year. This year's list seems like one of the most unusual mixes I've had—and it seemed like I had a bit of a harder time putting it together. Besides a few really splendid standouts that were easy choices, there were a lot of books that I liked (I'll talk about more of those in my general year-end reading roundup post after the New Year!), and it was challenging picking out just which ones were the best to round out the list. But here they are—in the order read, not order of favorites:

The Grand Sophy by Georgette Heyer
I was finally lured into trying one of Georgette Heyer's Regency books by seeing rave reviews of this one from what seemed like my entire online acquaintance. The Grand Sophy did not disappoint: it's an entirely delightfully witty, madcap romantic comedy. Read my review here.

Thorofare by Christopher Morley

A big, rich, rambling, beautiful novel, this wins my award for favorite book of the year. Told mostly from the perspective of an English boy, the nephew of a college professor who teaches in America, it traces his journey to the States and the family's life in village, city and country on both sides of the Atlantic, exploring with pleasant humor and an incredible eye for detail the curious differences and similarities of English and American culture in the late Victorian/early Edwardian era. Read my full review here.
The Third Man by Graham Greene
Written specifically to serve as the source material for the screenplay of the excellent 1949 film, this novella has comparatively less material, but it's definitely worth reading for its crisp storytelling and wry wit, and its slightly different angle on the story through the medium of fiction. I actually read it through twice. If you've seen the movie and liked it, you'll probably enjoy the way the book complements it, as I did.

Until That Distant Day by Jill Stengl
Here is that rare thing, at least in my experience—a recently-written historical novel that completely captivated me. Though it's billed as historical romance (and there are satisfying touches of love interest involved in the plot) this is more a story of a family, a sister and brothers struggling to survive and preserve their relationships with each other as they are pulled different ways by the tumult of the French Revolution. Extremely well-written and very hard to put down!

The Winslow Boy by Terence Rattigan
A play, not a novel—I seem to have read quite a lot of plays this year (more on that in my year-end roundup). I saw the 1999 movie years back and liked it, but reading the play impressed me even more. The characters and the pre-WWI setting are alive on the page, the play itself an absorbing and thought-provoking study of justice and the cost of standing for conviction. I ended up reading this one twice, too. Find my (short) Goodreads review here.

Pastoral by Nevil Shute
A novel of life on an R.A.F. bomber base during WWII, centering around the sometimes difficult progress of a romance between a young pilot and a female signal officer—deceptively understated, with a feel for everyday life, like both of Shute's books that I've read so far. It's not the kind of book that grabs you with a flash and a bang, but rather one that creeps up on you quietly till you're entirely absorbed. Review here.
Plenilune by Jennifer Freitag
Once again something very much out of the ordinary for me makes my top-ten list. In fact, I can't quite compare it to anything I've ever read before. If you move in any of the same online circles I do, you may have heard ought of this book: an ambitious planetary fantasy written in a stunningly grand and gilded style. My review here.
Five Came Back: A Story of Hollywood and the Second World War by Mark Harris

An unusual and interesting piece of WWII and film history, this book traces the wartime experiences of five famed Hollywood directors, the effect of those experiences on their lives and careers, and the often complicated and controversial role of documentary filmmakers in the army. (And isn't that old-movie-poster cover pretty cool?) Read my review here.
Rabble in Arms by Kenneth Roberts
This is detailed, excellently-written, fascinating historical fiction, based around Burgoyne's invasion from Canada and the campaigns leading up to the Battle of Saratoga during the Revolutionary War. I couldn't believe how much history I learned that I'd never had a clue about before (full-scale naval battles on Lake Champlain, anyone?), especially since I've walked over some of the very ground where it took place.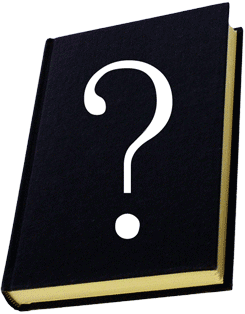 Pendragon's Heir by Suzannah Rowntree
This one is slated for publication in 2015, but I read an advance version of it in 2014 and it definitely belongs on my best-of list—I literally couldn't put it down all day. A splendid historical fantasy and fascinating twist on Arthurian legend—you're going to want to keep an eye out for this one. As a matter of fact, you can check back here on Saturday the 20th for an announcement of the release date!
A good half of this list I acquired via library; The Grand Sophy and Until That Distant Day I bought on Kindle, while for Plenilune as well as Pendragon's Heir I was fortunate enough to be an advance reader! Thorofare, meanwhile, was an impulse purchase of an out-of-print used book which really paid off.
Previous years' top-ten lists: 2011, 2012, 2013.